You can connect your laptop, desktop or other compatable device to your Everest cast panel seamlessly and without inturupting listeners. The automated fade from auto dj to live will take place as soon as the DJ logges in.
You will first need to download and install one of many free and paid pieces of software for your  Windows or MACs/Apple. 

First you will need to set up at least one DJ by clicking on DJs in your Everest cast panel on the left. After you have created your DJ, you will find the details needed to go live on the right side of the DJ page.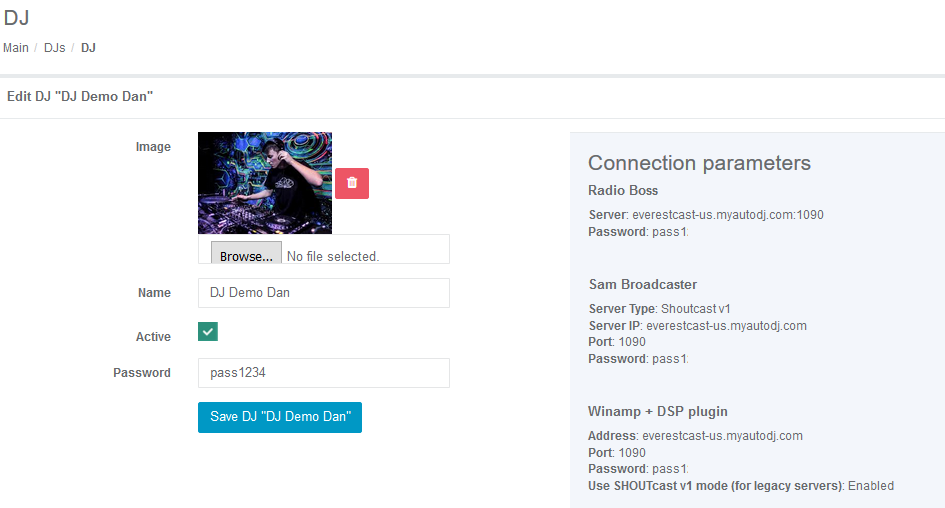 When your DJ connects to Everest cast, they will be broadcasted over all channles (streams) you have set up including Icecast!




Learn how to go live with Rocket Broadcaster
Learn how to go live with BUTT