You can be Live ON AIR in 5 minutes
All of Hired Hostings Web & Stream Packages include Instant Setup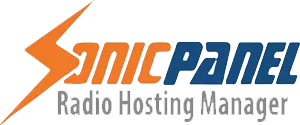 Talk Live Over Auto DJ
Sonic Panel lets you TALK DURING AUTO DJ!
Order
Try before you buy
with
Hired Hosting
Sonic Panel Free Trials
STORAGE




10GB Auto DJ

BANDWIDTH




UNLIMITED Transfer

SLOTS




10 Listeners

BROADCAST




128kb/s Quality

Powerful Auto Dj + Multi Server with No Artist Repeat
Dj Manager with On Air Widget
Order
Try before you buy
with
Hired Hosting
Everest Cast Free Trials
STORAGE




5GB Auto DJ

BANDWIDTH




UNLIMITED Transfer

LISTENERS




50 Listeners

BROADCAST




128kb/s Quality
New for 2023

Sam Broadcaster Hosted
10 Gb Upload Ports
The Ultimate Browser Based Auto Dj
Custom Url Branding
Order
Try before you buy
with
Hired Hosting
MSCP Free Trials
STORAGE




5 GB Auto DJ

BANDWIDTH




UNLIMITED Transfer

SLOTS




25 Listeners

BROADCAST




128Kbs Quality
Hired Hosting Quality Web & Stream Hosting
All Hired Hosting online radio hosting packages include free SSL, unlimited bandwidth and option to "Go Live" by seamlessly fading from auto dj to live dj automatically. Many times listeners don't even realize the source change. When the DJ is finished with the live broadcast and disconnects from the live stream, auto dj will fade back in and continue until the next dj connects.
[2] Media Server / Auto DJ
The DJ stream is then sent to the SHOUTcast or Icecast server where it's encoded to the bitrate set by the host and optimized.
If no live broadcast, then server also acts as auto dj.
[3] Listeners
Connects directly to the media server using their preferred player which might be embedded in a browser or application for the listener to enjoy.
Hired Hosting F.A.Q
Frequently Asked Questions
How do the Hired Hosting Free Trials Work?
Hired Hosting offers free trials for all the major panels including Sonic Panel, Media CP, Everest Cast, Everest Panel and cPanel Web Hosting.

All free trials automatically terminate after 3 days unless upgraded to a paid package. Payment information is not required or even allowed for free trials.
Can I "Go Live" with Hired Hosting streaming panels?
All panels come pre installed with auto dj and the option to seamlessly switch to live using special DJ software with both free and premium software. Live streaming is not required as all of Hired Hosting streaming packages include auto dj.

Sonic Panel allows the DJ to broadcast and talk live directly over auto dj. This unique feature removes the need to download and connect to software in order to talk.
How does Hired Hosting billing and payment system work? Are there any special contracts I must agree to?
Hired Hosting has the most liberal account and billing policies in the industry. All services are pre paid in advanced and have 7 day grace periods.

There are no contracts at Hired Hosting.

Hired Hosting will always grant extra time if a client requests, we absolutely do not need a reason just let us know when you would like to pay your invoice and we will be sure services stay up and running.

Hired Hosting also suspends all account suspensions during the Christmas time holiday season, also for emergency events we can override suspensions in affected areas.
We also always do our best to monitor daily automation and account suspensions to quickly get services back up if there was a invoice overlooked or forgotten.
Hired Hosting does not charge any type of late fees. If an account is suspended and later pays, we'll adjust the next due date to give the client a full term.
Do you offer apps for my radio station?
Currently Hired Hosting offers Android app building.

Hired Hosting also runs and manages the popular app Widgets Radio and welcomes new and updated submissions from anyone with a Shoutcast or Icecast stream.

Android App Building
Do you offer free cPanel web hosting to resellers and dedicated server clients?